FAQs About Estate Planning
Do I Need an Estate Plan?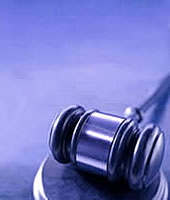 Estate Planning is the very important process everyone should go through in order to be prepared for one's inevitable, and sometimes unexpected, death. Most of us are fortunate enough to have families that we would like to take care of and friends that we would like to remember with a gift upon our passing. What you own and what your familial obligations are will help determine what kind of estate plan you should have. An estate plan is a gift to your family. Between probate and taxes, your family may spend lots of time and money that could have been saved by an effective estate plan. Your survivors will have a much easier time both emotionally and financially if there is an estate plan in place before your demise.
---
What Will Estate Planning Do for Me?
Maintain control over who receives your assets when you die. If you have not done any formal planning prior to your death, your estate will be determined under the Massachusetts General Laws that statutorily sets out who gets what and how much of your estate your heirs will get. This can result in gifts you would rather not have given, or the avoidance of gifts that you would like to have made.
Estate Tax Reduction or Elimination. If you have significant assets, your estate may be subject to Estate Taxes. Proper estate planning can minimize, and sometimes even eliminate your estate's liability for these taxes.
---
Should I Have a Will?
For the reasons stated above, a Will is a necessary and integral part of an estate plan. Thus, the simple answer to this question is, "You should always have a Will." If you have minor children, you may want to set up a Trust in your will and name Trustees to manage the funds you have set aside for your children until they become adults.
---
Client Reviews
Contact Us
1

Free Consultation

2

Over 25 Years of Experience

3

Track Record of Success
Fill out the contact form or call us at
(617) 620-5762
to schedule your free consultation.